The Business Plan for Your Franchise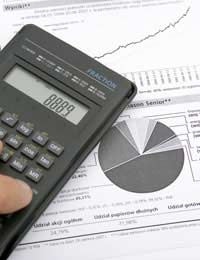 Planning is the foundation onto which you build your new franchise. The business plan is a roadmap for every aspect of your franchise.
You'll use your business plan to show financiers that your franchise is commercially sound and it will also help you operate your business on a day-to-day basis.Your business plan can also help you avoid or successfully deal with any business crisis that may occur in the future.
Business plans: essential contents
Your franchises business plan should be as comprehensive as you can make it. Writing a business plan may be essential to gain the financial backing you need, but your business plan will also give you a chance to think through in advance every aspect of your new franchise business. Your plan is then a document you can refer to again-and-again when you need help running your new franchise business. A business plan will be specific to the business it is about, but all business plans should contain the components listed below:
Your personal details
If you are looking for financial support from your bank for instance, they will want to know what background in business planning you have. They also want to try and understand what kind of person you are. This section is where you layout why you think you could successfully run a franchise business. If you have specific skills that relate to your franchise business this is the section to give details.
Business summary
A person reading a good business plan ought to be able to understand what your business is, and how you intend to make a profit. Try and summarise these elements of your business in a concise page at the very beginning of your business plan. The rest of your business plan with then support this summary.
Market and opportunities
The franchise business is a very specific type of enterprise. In this section you should spell out why you think your franchise will be successful. Your marketing plans should also be given with as much detail as possible.
This section of your business plan should convince the reader that you have done your homework and understand the market your franchise will be selling to. Facts and figures are useful, but don't forget to double-check any statistics you use to ensure they are current and accurate.
It is also a good idea to give details of any competitors you have in the market your franchise will sell to. When you have outlined these businesses, go on to give details about how you will compete with them and make your franchising a success.
Financial details
In this section you show the reader the financial aspect of your new franchise business. Business plans are an overview of a proposed business. You will already have some fixed figures such as the cost of the franchise license and the amount of royalty you have to pay to the franchisor. Other figures you can make an educated guess at, but try and be as realistic as possible.
Business plan tools
To help you write and design the best business plan you can for your franchise there are a number of tools you can obtain to help you. Ready made business plans are available from commercial companies. One of the leading suppliers is Bplans [www.bplans.co.uk]. You could also download business plan templates for Microsoft Office [www.microsoft.com/office] in Word and PowerPoint format. PaloAlto Software [www.paloalto.co.uk] also have a number of business plan products.
Business plan checklist
Few new franchise business owners have experience of writing a business plan. It's easy to make fundamental mistakes that could mean your business plan isn't as comprehensive or convincing as you had hoped it would be. Follow the checklist below to ensure your business plan is world class:
1: Don't over design your plan. Make it striking to look at but don't make the contents hard to read or understand. Good design should aid understanding not hinder it!
2: Research your financiers.Find out as much about the bank or financial institution if you will be approaching them for financial support. If they have specific formats that they like to see business plans presented in, make sure you stick to these.
3: Presentation and binding.If you're designing and printing your business plan ensure that your printer can produce clean and crisp documents. No one will be impressed with a print out that is illegible.
4: The financial information.The financial aspect of your franchise are important. This information should be as comprehensive as you can make it, and clearly presented. Try and avoid ambiguity where possible.
5: Ask for advice. Use your local chamber of commerce of enterprise agency to critique your business plan. Often a different pair of eyes can instantly see errors and faults with a plan that you have overlooked.
You might also like...