Understand a Franchise Agreement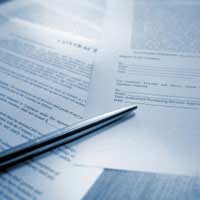 One of the most important components of your new franchise is the franchise agreement. Like any other contract it's important to understand every aspect of this document as it governs how your franchise will operate.
As the franchise document is legally binding once you have signed it, taking advice from a lawyer who is expert in franchise law is essential. You can locate a franchise lawyer via the British Franchise Association's website: www.thebfa.org.
Franchise agreements
Any contract in business can be a complex document to understand and interpret. Before you sign your franchise agreement it is imperative that you have looked at every clause in detail and understand your responsibilities. Often a draft contract will be issued so you and your solicitor can read and query any aspects that you don't understand or agree with. Most franchise agreements are not that negotiable with the franchisor, but always query any clauses you are not happy with.
What the franchise contract contains
As you are in effect buying a business from the franchisor, most of the franchise agreement will include details of the license that you are being granted. The main components of a standard franchise agreement will include:
The cost of the franchise
This will be the initial fee and the ongoing royalty payments you will have to make. Details will include when and how payments must be made.
The franchise territory
Franchises are sold within certain well defined areas. Check that your franchise agreement isn't too restrictive in the location you can trade within.
Intellectual property
Part of the franchise business model is that you are buying rights to the intellectual property that the franchisor has developed. The franchise agreement will layout what you can and more importantly what you can't do with this intellectual property within your franchise operation. Talk to your franchise lawyer about this aspect as it can have a profound impact on your franchises success.
Training and development
Most franchises provide a level of initial training to get you up and running with your franchise operation. Any additional training may come at a cost. Check your franchise agreement carefully to spot these potential extra costs.
Franchise duration and renewal
As you are leasing your franchise from the franchisor, the franchise agreement will contain a time limit on your initial franchise license. The franchisor doesn't have to renew your franchise, so look at your franchise agreement for contingencies if this were to happen.
Most franchisors have a fixed renewal time. This shouldn't be too short as you need time to develop your business. And of course you may want to end the franchise agreement yourself. Look closely at the get out clauses in your franchise agreement.
Franchise agreement checklist
Contract drafting in the franchise world is a complex undertaking. Established franchisors will have had time to develop their contracts to give them the maximum advantages in the franchisor/franchisee relationship. As you read your franchise contract use the guides below to help you:
1: Is the contract very restrictive?The franchisors wanted to protect the intellectual property that could be the very foundation of their franchise. They may, therefore, place overly restrictive rules in the franchise agreement that make it difficult to actually operate the franchise in your location.
2: Payments and costsMost franchise agreements will have a fixed annual payment for the franchise license. Look closely at this amount and relate it to the profit projections from your business plan. You may have to negotiate this amount in the early years of the franchise.
3: Get out clauseYou may think that you will operate your franchise for several years. But future circumstances may mean that you need to dissolve the franchise agreement. As you are likely to have to sign the franchise agreement for a minimum time period, look at the penalties you would have to pay if you terminated the contract early.
4: Restrictions on tradeFranchises tend to operate in very localised areas. However, if your franchise is very successful you may want to expand. Look at the clauses that relate to this as you may find that the franchisor places barriers on how far you can expand your franchise.
6: Help and supportThe franchisor will give you initial help with setting up your franchise, but what about much later? Also, if you become involved in any legal action against your franchise, will the franchisor support you in any way?
Ultimately it's your responsibility to ensure you understand every clause in your franchise agreement that could easily be 50-60 pages long. Legal advice is absolutely essential to ensure you are not locked into a contract that is unworkable. If you're uncertain about any clause ask your legal advisor before you sign.
You might also like...