Research the Market for a Franchise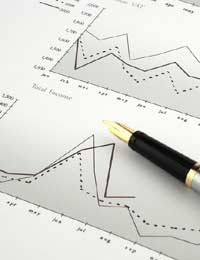 There are literally thousands of franchise opportunities available today, covering a plethora of diverse markets. In the early stages of planning your new franchise it's imperative that you not only have detailed franchise information, but you also do comprehensive market research about the sector it will sell its goods or services to.
What is Market Research?
The number of franchise opportunities that are available may be manifold, but you must put your shortlist of potential franchise businesses into the context of the market they sell to. An alternative approach is to look for established or emerging markets that have new franchise operations. This can potentially give you a head start in a particular sector, but can be risky if the new market isn't established and has few sales or customer statistics.
The key to successful market research about franchise opportunities is to ensure you have a clear idea of what questions you are trying to answer. For a new franchise owner, your market research should answer these fundamental questions:
Is the market sector the franchise sells to, large enough to support another franchise operation?
How many other franchises and other businesses are in your market sector?
Is your market sector growing, static or in decline?
Can you source adequate premises in the most lucrative location if your premises will need a shopfront?
Does the market and/or location your franchise will exist in have good infrastructure for suppliers?
Researching the Franchise Market
Once you have a clear idea of the market your franchise will be selling to, you can now perform more detailed market research to evaluate if the franchise opportunities you are evaluating actually have a market they can sell to. You have a number of options to generate your market research results:
Published market data
Conduct your own field research
Hire a market research agency
To gain a good insight into the market that your franchise opportunities will sell to, it is best to combine all of these market research techniques. The more you know about the market your franchise will sell to the more informed your decision will be about moving forward with your franchise opportunities.
Sources of Market Research
The type of market research you are looking for will guide you towards the correct source. Generally you can use a number of established resources that include:
National Published Data
National Statistics can give you consumer and demographic information to lock into your general market research. This data is useful as it enables you to profile very specific market sectors.
Local Authorities
If your franchise will have a very localised market, the local authority that governs that region can give you very specific market data about their citizens.
Chamber of Commerce
It's likely that your business will join its local chamber of commerce. Just like local authorities, chambers of commerce can give valuable market research and insight into their local businesses. This information can give you a picture of the competition your franchise opportunities will have to address.
Trade Directories
Your local library will keep a wide range of trade directories covering many industry sectors. For online information about specific sectors the UK Trade & Investment [www.uktradeinvest.gov.uk] website has detailed information.
Commercial Data
The franchise opportunities you are looking at will often mean you will have to invest some money purchasing commercially available market data. Suppliers include: Mintel, Datamonitor and the Economist Intelligence Unit. Costs can be very high for some market reports, but the insight they give you into your franchise opportunities can be more then worthwhile to ensure you move into the right market with your new franchise. There is also market data specifically aimed at franchises from companies like Zeeprobe and FDS Franchise.
How to Interpret Market Research
For some market sectors the amount of market data that is available can be overwhelming. Ensuring you interpret the information you have is vitally important so you can base your franchise buying opportunity on sound market data. Use the checklist below to ensure your market data is relevant and delivers the right data:
1. Ask the right question
You must always be clear about what questions the data you are collecting is answering. Think about why you are performing your research. What is it supposed to deliver?
2. Relevant data
Some of the data you will see is culled from many other sources. Try and look at the initial source of the data you have to ensure it is from a reputable source and can be verified.
3. Current market knowledge
The commercial marketplace no matter which sector your franchise opportunity exists in can change rapidly. Market data can go out of date in a very short time. Check that you are basing your decisions about the franchise you want to open on current market data.
You might also like...