Is Your Personality Right for Self-Employment?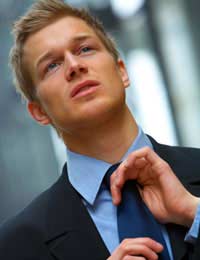 Even a cursory glance at the current franchise market can overwhelm you with choice. The number of potential business opportunities that franchising could offer you should, however, be put into context before you actually go ahead and buy your franchise license and become a new franchise owner.
Becoming a franchise entrepreneur isn't suitable for everyone. The franchise format itself is unlike traditional small business self-employment where you are in charge of every aspect of your business. p
Yes you do have a level of autonomy to run your franchise operation as you see fit, but remember that ultimately you are only the franchisee, and not the overall owner of the business.
One useful way of testing your personality is to use the Myers-Briggs Type Indicator. This is a type of psychometric testing that is designed to identify personality types. You can read more about this type of testing on the Myers-Briggs website: www.myersbriggs.org.
If you are becoming self-employed for the first time, taking a psychometric test is a good way of discovering if you do indeed have the entrepreneurial mindset that many of the most successful franchisees have.
Franchising and the entrepreneur
Before you decide on which franchise business is right for you, ask yourself the questions below to test if you are ready to become a small business owner, and a new franchisee:
1: Are you a self-starter?
You may believe that simply because you want to start your own business that you clearly want to become an entrepreneur. However, many people see self-employment through rose tinted glasses that warps their view of the hard work and instability that self-employment can bring. So, be honest with yourself about your reasons for wanting to start a new business franchise.
2: Are you a good team player?
Don't forget, even though you may have day-to-day control over your franchise business, you are still only one of what could be thousands of individual franchisees that all report back, and also pay license fees to the franchiser. You may be self-employed, but you're also a member of a team.
3: How much can you commit?
Some franchise businesses require a high capital outlay for the initial license to operate. Look closely at your financial arrangement to ensure they are flexible enough and contain a contingency fund to pay for the unexpected.
4: Do you have your families support?
In the early days of operating your new franchise business you will have to put in long hours and be away from your family for lengthy periods. Do you have the support of your spouse or partner? Don't underestimate this support, as it can often be the key to starting a successful franchise business.
5: Are you a good decision maker?
In the early days of your new franchise business the franchiser will give you assistance, but after that it's up to you to make the important decisions that will come along that impact how successful and therefore profitable your franchise will be. Decision-making is a key trait of the entrepreneur. Look at yourself and ask if you usually act decisively, or procrastinate over decisions.
6: What skills do you have?
Many entrepreneurs use their existing skills and knowledge to run successful businesses. Having innate skills, or a passion for a market sector shouldn't be underestimated as the drive this will give you could mean the difference between your franchise business becoming highly profitable, or struggling to make its licence payments each year.
For first time franchisees it's important to realise that buying a franchise business isn't the soft option to self-employment or becoming an entrepreneur. Franchises demand just as much care, attention and skill as any other enterprise.
If you look closely at your own personality to determine if you have the entrepreneurial drive you'll need to operate your franchise, you can then be confident that your new life as a franchisee will be highly profitable and an enjoyable experience.
You might also like...