Which Franchise Business is Right For You?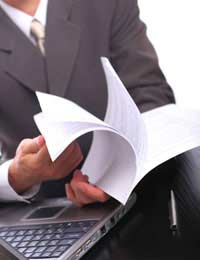 Even a cursory glance at the current franchise market can overwhelm you with choice. The number of potential business opportunities that franchising could offer you should, however, be put into context before you actually go ahead and buy your franchise license and become a new franchise owner.
Locating a franchise that you can buy is not as straightforward as it may at first seem. Franchise brokers do exist, but you will be able to locate the perfect franchise for you buy doing your homework about the franchise business, and the kind of enterprises that use this business model.
Websites like Which Franchise [www.whichfranchise.com] and Franchise Direct [www.franchisedirect.co.uk] and the UK Franchise Directory [www.theukfranchisedirectory.net] can give you an idea of the breadth of market sectors that franchising now encompasses.
Your first port of call should be the British Franchise Association (BFA) [www.thebfa.org] as they have masses of information including directories and franchise beginner's books you can buy to understand how the franchise business format works.
How to choose a franchise
Becoming a new franchise entrepreneur is not to be taken lightly. You must choose a franchise business that suits your personally, is aligned with your skills and that can be developed in the future. Use the checklist below to ensure you choose the right franchise business for you:
1: Your skills and past experience
Running a business is not easy, but you can make the process of operating your franchise business less stressful by playing to your strengths. If you want to move into self-employment in a similar sector to the one you're currently employed in, look for a franchise that is within that market. Alternatively, use your existing skills and knowledge to locate a franchise that is suitable.
2: Market research
It's a good idea to draw up a shortlist of potential franchise businesses that interest you. Then look at the history, accounts and background of the franchise's in turn. Talk to existing franchise owners to get their first-hand experience of operating their branch.
3: Profit and loss
The potential profitability of a franchise is of course the foundation it is based on. Look closely at the initial investment you have to make, and how long it will be until this is recouped and your franchise business is in the black.
4: Documentation and supportMany franchise businesses can be set-up almost out-of-the-box. Every piece of branding and equipment is provided by the franchisor. Look at the quality of this material and evaluate it based on the market research you have done into the sector the franchise will sell to. Is the support and other materials (often called the 'collateral') good enough to reach your franchise's potential customers?
5: Cost and licenses
One of the unique aspects of operating a franchise is the fact that you have to hand over a percentage of your profits to the franchisor each year. Look closely at this percentage, as you have to pay this even if your franchise is not doing very well.
6: Location, location
Depending on the type of franchise you want to buy, location could be the most important factor in your decision. Retail outlet based franchise's will mean you have to locate a prime retail site to sell from. This isn't an easy task in today's commercial environment. Other types of franchise businesses may be run from your home, but you still need to look at your location. Is there a market for your franchise's goods or services?
A franchise business can seem like a ready-made enterprise, but you must still take your time to choose the franchise you want to buy carefully. Don't jump at the first franchise that looks interesting. Evaluate each franchise's potential before buying your license from the franchisor.
You might also like...
Hi, Is there a Franchise database or a Register where all the Franchise Agreement are kept. thanks
Denis
- 17-Apr-17 @ 2:51 PM