SWOT Analysis for Your Franchise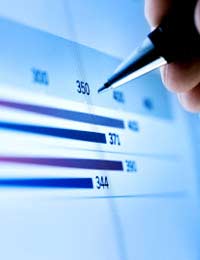 As a new franchise owner you have to look carefully as the risks and business threats that could derail your plans. Market research and a thorough understanding of the business competition that your franchise will have to deal with is information that you can use to design contingency plans.
To ensure the long term success of your new franchise it's a good idea to get into the habit of performing a SWOT (Strengths, Weaknesses, Opportunities and Threats) analysis as this can help you focus your attention on a specific goal or issue your franchise faces. SWOT analysis can be a great help in making key decisions about your franchise to help you carve a niche in your particular sector.
No business exists in isolation. As a new franchise owner you must become intimately aware of the business competition and the business threats your enterprise faces. The more detailed this market research is, the better the foundation onto which you can build your new franchise business. SWOT is a business skill that all new franchise owners should develop. You can download a guide to SWOT analysis from the (www.iod.com/intershoproot/eCS/Store/en/pdfs/st1swot.PDF)Institute of Directors website.
How to use SWOT analysis techniques in your business
SWOT analysis can be used to help you manage a wide-range of business process. Below is an overview of how you could use a SWOT analysis to evaluate your move into becoming a franchisee. Once you understand the principles behind a SWOT analysis you can use these to look at SWOT in the context of market research, business competition and of course business threats.
Setting up a new franchise will mean you have to consider a number of factors. A SWOT analysis can help you focus on the important factors that will govern the success of your new franchise in its particular sector.
Strengths
The strengths of your new franchise could be manifold, but try and reduce these to one or two key factors that you believe will make your franchise a success. Your market research into the business competition you will face is key in this section of the SWOT process. You will have been attracted to a particular franchise, but try and think through its actual strengths in the context of the wider market sector your franchise will be operating within.
Weaknesses
No business is perfect, so look closely at the weaknesses that the franchise may have. If these seem insurmountable, then you can look for a new franchise to open. But often, weaknesses can be managed within the wider business competition you face. Be honest with this section of the SWOT analysis as it should reveal any fundamental problems your proposed franchise could have.
Opportunities
You will most likely have been drawn to the franchise you want to open as you perceive there to be an opportunity. Market research will tell you if this perceived market is real and could support your business. Spending some time in this section of your SWOT analysis will pay massive dividends later as you will have a clear and concise roadmap to the market your franchise will sell to.
Threats
No business is immune from threats. These can take many forms. Business threats should be taken extremely seriously especially in the early planning stages of your franchise. Look at every possible threat that could have an impact on your franchise. The more detail in this section of your SWOT analysis the better prepared you will be if these threats actually manifest themselves. Also, you may uncover a threat during your SWOT analysis that illustrates the franchise is flawed.
SWOT analysis isn't a tool that you only use when planning your franchise. SWOT is a business tool you can utilise time and again throughout the life of your franchise to clarify your thinking, analysis new market research, evaluate new business competition in your sector and of course put any new business threat into context for your franchise. SWOT is a useful planning tool that all new franchise owners should become proficient at using.
You might also like...