Start-up Capital for Young People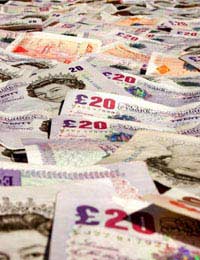 Young business people that are usually defined as aged between 16 and 30 have been the focus of start-up capital for several years. The government and other private agencies have supported young entrepreneurs with start-up capital when they have exhausted all of the traditional means of gaining capital for their new business. Without any substantial personal finance resources available, these special loans can be the only way that young people can start their small business.
Sources of Support
Before looking at suppliers of capital financing specially aimed at young people, you should also check with the agencies below as they may have new financing products for young people. The personal finance advisor at your local bank may also be able to help with any financial products that might be suitable.
The main sources of small business financing are:
Regional Development Agencies
British Chamber of Commerce website
Business Link
In Scotland
In Wales
In Northern Ireland
In Europe
All of these agencies are set-up to supply general start-up capital to new small businesses. There may well be specific products for younger small business people as the amount of start-up capital products across these agencies changes frequently. Don't discount these sources as they may have a financial product that enables you to supplement your own personal finances and get your franchise up and running.
Young Entrepreneurs
There three leading suppliers of start-up capital to young people that want to start a small business. Generally, these organisations tend to offer smaller amounts of capital, when the young business person can't raise this on their own via traditional personal finance products, or other sources.
The Prince's Trust
This organisation has a long and distinguished history of supporting young people that want to start a small business. The main criteria to obtain start-up capital is:
You must be aged between 18-30
You must live in England, Wales or Northern Ireland
You must be unemployed or working not more than 16 hours a week.
The capital available is up to a maximum of £4,000 (or £5,000 for a partnership). The money is loaned at a low interest rate. The Trust also has a wealth of additional help and support it can offer young people starting a business for the first time.
Shell Livewire
Along with the Prince's Trust, this organisation has also been helping young people start new small business for several years. Livewire doesn't actually offer start-up capital to young small business people, but they are an excellent gateway to making connections with businesses or other organisations that may be able to offer you the start-up capital you need. Their website has masses of information as well as practical help and advice.
Small Firms Loan Guarantee Scheme
As younger people will not have run a business in the past, any bank you approach for start up finance won't have any idea if you have credibility as a business owner. This scenario was recognised by government several years ago. Their solution was to create the Small Firms Loan Guarantee. You can see a list of the participating lenders in the scheme on the BERR website: http://tinyurl.com/5ooqoj.
This scheme guarantees 75 per cent of the loan made to your business so that the bank doesn't have to take the whole risk themselves. There is a cost as your business will pay an additional 2 per cent in interest on top of whatever your bank is charging for your business loan. You can borrow up to £250,000 for up to 10 years, but your franchise business must not have a turnover of more than £5.5 million pounds in any year.
You might also like...