Securing Funding in a Downturn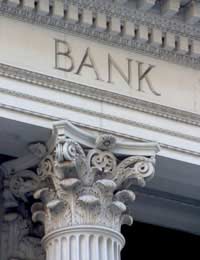 Businesses have struggled to find credit during the downturn. The lack of finance available, particularly from the banks, has been well documented.
But, for all the difficulties, funding is available – even in this strained economic environment. With some creative thinking you can help to secure the money you need to run your business.
Can I Get Bank Funding?
Despite constant assertions in the press to the contrary, there is still bank funding available. Indeed, the major High Street banks insist that they have not met their lending targets not because their criteria are too strict, but because businesses are not applying.
There are, of course, two sides to this. Banks have, undeniably, tightened their lending criteria. But at the same time, many businesses have been put off applying simply because they presume that they will be turned down. This is not necessarily the case; if you can prove that yours is a viable business, you may still be able to secure funding.
How do I Maximise my Chances?
Above all, banks want to be absolutely sure that you will be able to pay back the money that they lend you. This means that you will have to prove a number of things. Primarily, you will have to show that your cashflow situation is stable enough that you will be able to make your loan repayments.
It is also likely that you will be asked to present a business plan. Banks will want to see proof that yours is a viable business, with genuine prospects for growth. Different banks have different processes for this; some will be happy with your existing business plan, while others will ask you to fill in their own forms.
What are the Alternatives?
It is important to remember, though, that bank funding is not the only option. There are alternatives to bank finance, and some of these are becoming increasingly attractive.
Peer-to-peer (P2P) lending is one of the most exciting new innovations in business finance. Rather than going to a bank, in a P2P arrangement you receive funding from one or more individual investors. P2P lending often takes place through an intermediary organisation that helps to match businesses with suitable investors.
There are several important benefits of P2P lending. Primarily, it is often beneficial to have a lender with whom you have a personal relationship. A lender that understands and is sympathetic to you and your business can often be a better partner than a faceless bank.
Furthermore, exciting businesses can often find it easier to secure loans at attractive rates through P2P lending than through banks. Private investors do not have their hands tied in the same way that banks do, and this can be reflected in lower rates and higher availability of credit.
What About Personal Finance?
The lack of availability of credit, and its relative expense, has meant that many business owners are now relying on their own personal overdraft or credit card to run their business.
Many people are forced into this situation. But it is important to remember that this should be an absolute last resort. Business owners who use personal credit to finance their business run a very real risk of becoming personally insolvent and, at worst, losing their home if they cannot pay back their loans.
You might also like...