Project Merlin Bank Lending Deal: What it Means for You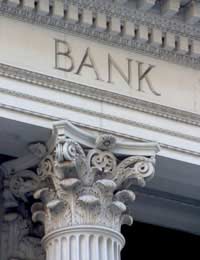 The strangely-named Project Merlin was one of the biggest headlines of the early part of 2011. It was hailed by the government as a major step in its relationship with the banks – but it was rubbished by business groups and opposition politicians.
So what is Project Merlin, and how will it affect your business?
What is Project Merlin?
Project Merlin was the name given to a deal between the government and the major banks. According to the government, it was supposed to do a number of different things. The intention was for Project Merlin to encourage banks to lend more money to businesses, and in particular to small businesses. It was also intended to restrict the bonuses that state-owned banks could pay their employees.
In the event, Project Merlin saw the major banks agree to lend £190 billion to businesses during 2011. This is an increase of £11 billion when compared with the previous year. Of this money, £76 billion will be lent to small businesses.
Why is it so Unpopular?
Project Merlin was widely seen as a cop-out by the government. Business groups and opposition politicians said it would fail to make a difference either to the lives of small businesses or to the banks themselves. Indeed, a Liberal Democrat Treasury spokesperson resigned over the affair.
The main criticisms revolve around the lending 'commitments'. Perhaps the major problem is that they are not actually commitments at all. Instead, the banks have said that they will aim to lend this money. It will, however, still be lent on regular commercial terms – meaning that banks can continue to turn down viable businesses if they so choose.
Additionally, the lending targets are net of repayments, rather than gross. Critics argue that gross lending targets would have had more of an impact on businesses.
What Does it Mean for me?
Theoretically, Project Merlin means that there will be marginally more finance available from the banks, and that your franchise will be able to apply for it. In reality, though, the impact is likely to be marginal at best.
If your business was already struggling to get bank funding, you are unlikely to see a difference as a result of Project Merlin. It is possible, though, that viable businesses that can persuade banks to lend, will see a higher availability of credit during the year.
How Else Can I Get Funding?
It is important to remember that bank funding is not the only way to finance your business. You might also wish to investigate alternatives like equity finance, which see you take cash in exchange for a chunk of your business.
You might also wish to consider peer-to-peer (P2P) funding. This type of finance involves borrowing from private investors, often through an intermediary organisation. P2P lending has a number of benefits, including a more personal link with your lenders.
Despite these alternatives, it seems likely that the banks will remain the first port of call for most businesses looking for cash. As a result, you may wish to read the articles elsewhere on this site that explain how to maximise your chances of securing bank finance.
You might also like...