How to do a Cashflow Forecast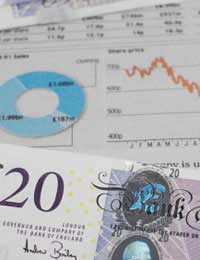 One of the fundamental components of any franchise business is keeping a close eye on the cash that flows in and out of the business.
Cash is king in any business, so investing some time now in developing a robust cash flow system that not only tracks your day-to-day cash activity, but that also enables you to forward plan your cash flow situation, is a great asset for any franchise owner.
Your cash flow statement
Maintaining a steady cash flow through your franchise is essential. Of all the financial tools you use to run your business, your cash flow statement is one of the most important. In essence your cash flow forecast is a snapshot of your franchise's cash position at any one time.
Your cash flow statement can also be used to make predictions and do 'what if' scenarios to enable you to see if a change you make to your franchise - such as investing in a new piece of equipment - will have a positive or negative impact on the cash flow through your business. A comprehensive cash flow forecast should be able to tell you:
How much cash your franchise has in the bank at any one time.
What major outgoings your business has to pay and when.
What income you are expecting and when.
Forecasting your cash flow
The tracking of the financial components of your new franchise are crucially important as they enable you to see at a glance whether your cash flow is as good as you need it to be in order to run your franchise efficiently and of course make a profit.
No one knows what will happen in the future of your franchise, but this shouldn't stop you making a forecast as to what your cash flow position might be over the next few weeks, months or even years. Follow the steps below to create your own cash flow forecast:
Step 1: Document layout
It is important that your cash flow statement is easy to understand. There is no set layout or design for a cash flow forecast, but you'll find that a spreadsheet is the easiest program to use when designing your cash flow forecast. You can download a cash flow forecast spreadsheet template from the Business Link website: http://tinyurl.com/6xoblc.
You can design your cash flow forecast for any period of time, but it's generally accepted that trying to forecast your cash flow for more than a year in advance may mean your forecast isn't as accurate as it could be.
Step 2: Income
Your cash flow forecast should be divided into months with columns that enable you to enter your cash forecast, but also the actual figures as you generate these during the normal operation of your franchise business. Track every payment that is made to your business from customers but also any other income you may have such as bank interest or money from selling an asset.
Step 3: Outgoings
The income in your cash flow forecast is balanced by your outgoings. Some of these you will know such as any loan repayments, franchise royalty payments and of course tax. Put these into your cash flow forecast as fixed payments. You'll then know how much and when you have to make these payments.
Other outgoings such as payments for stock and materials or rent on your premises all need to be included in your cash flow statement. Try and be as realistic as possible with any figures you use to ensure your forecast is as accurate as it can be. Sales can be difficult to forecast, but try to be honest with yourself. Your cash flow forecast will then be a very useful tool to help you run your franchise profitably.
Step 4: Update
Your cash flow statement isn't a document you complete at the beginning of the year and forget about. Your cash flow forecast is one of the most useful and important tools to help you manage the financial aspects of your franchise. Always try and:
Update your cash flow forecast as often as you can. Investing this time is essential to run your franchise effectively.
Negotiate with suppliers to get the best deal possible. Don't forget, if you reduce your outgoings, your profits will increase.
Think before you make a purchase. Use your cash flow statement to do a 'what if' exercise.Check your invoices and statements. You'll be surprised how often a mistake is made.
Watch out for overtrading. This is where your franchise can't deliver its goods or services to customers because it has run out of assets such as raw materials, and doesn't have the money to pay for more. Your cash flow statement can show you in advance if this is likely to happen and when, enabling your to plan accordingly.
You might also like...