Interview With The British Franchise Association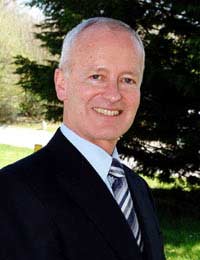 ABusinessFranchise interviewed Andrew Quail, Head of Quality Standards and Compliance, British Franchise Association about franchising in the UK today.
Do We Know the DNA of a Successful Franchise Business Model?
Andrew: Franchising can be considered as an option if the company considering expansion by this method has a viable business, tested and proven to be viable, with the wrinkles ironed out. The business should be capable of being replicated with the prospect of equal success in other locations. It must be a complete business format that can be demonstrated to be successful: you cannot franchise an idea or a concept.
Can You Outline the Pros and Cons of Using the Franchising Model for Business Expansion?
Andrew: The most frequently quoted benefits of ethical business-format franchising are that you can expand your operation dramatically faster  -  and using other people's money  -   than if you were rolling out a corporately-owned operation. You also gain the commitment of people running each outlet who are as committed as you are to the success of the brand, compared with salaried employees who may have little commitment. The customer benefits from local ownership, with national branding and support. The negative is that, as well as dispersing your costs, you also share the profitability with the individual franchisees. However, franchised outlets normally significantly outperform company-owned outlets.
What Are the Key Legal and Financial Aspects that a Business Owner Should be Aware of if They Are Thinking of Converting Their Business to a Franchise Operation?
Andrew: Invest in professional advice from franchising specialists. A list of specialist franchising lawyers, consultants, accountants, recruitment advisers, banks etc is available on the BFA's website. There is no short cut here. Setting up a franchise is expensive, but it's far more expensive if you get it wrong.
The Expansion of a Business Via the Franchise Model Will Depend on the Franchiser Attracting Enough Franchisees to His New Venture. How Can a New Franchiser Build a Franchisee Group to Ensure His Overall Profitability?
Andrew: There are many ways to promote the opportunity to potential new franchisees. They include the better franchising websites, franchising magazines, franchise exhibitions, franchise recruitment consultants, specialist trade advertising. You need to start by thinking "What sort of person do I want?" and then ask "How will I best be able to reach those people?"
What Are the Key Components of Managing a New Franchise Network That New Franchisers Should be Aware of?
Andrew: New franchisors get to learn fast and to pick up best practice and the tips that work, by dealing with a franchise consultant, and by joining the British Franchise Association where there is a community of franchising knowledge that is shared amongst members on a continual basis.
Costs Can be Very High When Setting up a New Franchise Operations. How Can a New Franchiser Reduce These Costs Yet Still Produce a Credible Franchise Business They Can Then Market?
Andrew: While owning and running an operation that has been successfully franchised can be extremely financially rewarding in the long term, in the short term it is expensive. Anecdotally (there are no published figures for this) setting up a proper franchise operation on a sound footing  -  from ground level to getting the first franchisee  -  will typically cost between £50,000 and £100,000, by the time you account for such things as marketing collateral, operations manuals, advertising, legal advice, franchise agreement, consultancy, territory planning and mapping, and an arm's length pilot operation to prove the viability of the format.
The answers provided are the opinions of Andrew Quail and not necessarily the views of the British Franchise Association.
You might also like...