Flexible Working Regulations and Your Business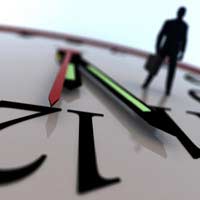 The staff that are working in your business may at some point request to make a change in their working hours. Flexible working is now becoming more popular with employees as there is legislation that states that certain groups of employees can by right request more flexible working.
In most circumstances your business cannot reasonably refuse these requests. It is important to approach any changes to the working hours of your staff to ensure your business can still operate efficiently.
Flexible Working Regulations
The law now states that any of your staff that fall into certain categories can request more flexible working. At the moment the categories of staff that can ask for flexible working under the new regulations include:
Employees with young children under 6 years old
Employees with disabled children under 18 years old
Any staff members that are also carers of adults
The main points of the new working regulations include:
A statutory procedure must be followed to the letter in order to evaluate each request for flexible working that your business has received from any member of staff.
The change to more flexible working will be permanent within your business unless you agree with your member of staff to change their working hours again.
Each of the staff in your business that are eligible for more flexible working can ask for a change of location, hours and the times of the day that they work for your business.
How to Assess a Flexible Working Application
The new flexible working regulations compel your business to take each request for more flexible working from any employee seriously. Your business cannot ignore any request as this could mean you have to justify your attitude in an employment tribunal. It is in your business's best interest to evaluate each request and attempt to accommodate the needs of your staff where this is possible.
The process your business should move through when evaluating a request for flexible working from a staff member includes:
Calling an initial meeting to discuss the needs of your member of staff.
You can now evaluate the request for flexible working. You must inform your member of staff in writing about the decision you have made.If you have refused the request for flexible working, you must give details about why you have done this. The more detail you can give the better as your member of staff has the right to appeal your decision. The more detail you have about your refusal to allow flexible working the better chance your business has of winning any appeal that is bought against you.
You must state in your letter that outlines your decision that your member of staff has the right to appeal your decision. It is a good idea to call another meeting with your member of staff if they indicate that they want to appeal your decision. If you can come to an arrangement without moving to a tribunal this will be better for all parties concerned.
It is vitally important to move through the procedure detailed above as failure to do so could mean that your business is ruled against in any tribunal that your employee brings against your enterprise. Your business may not only loose the tribunal but will also have to pay up to eight week normal pay to your member of staff as compensation.
When your business is considering a request for more flexible working from a member of staff, remember that your business must also ensure that it complies with discrimination regulations. Failure to do so could open your business to further employment tribunals. This could not only be damaging to your business's efficiency, but could also cost your business a great deal of money.
Sex discrimination regulations have no upper limit that your business could be ordered to pay in compensation to any member of staff you are found guilty of discriminating against. There is detailed information about the flexible working regulations on the Department for Business, Enterprise and Regulatory Reform (BERR) website.
You might also like...