Discipline Procedures and Letting People Go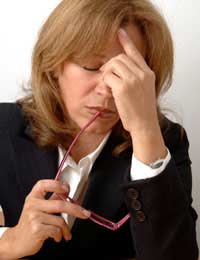 Employing people in your franchise business will mean you have to think about disciplinary, grievance and dismissal procedures.
Taking the time to write a detailed process that you and your staff will move through when these incidents arise will enable you to operate a much more efficient franchise business. Your business must also be aware of the statutory rights and processes that are now in place to protect your employees rights.
You should also be aware that if your business does not have a written procedure for dealing with discipline and grievance any employee may bring additional claims against your business at an industrial tribunal. This could mean your business has to pay high levels of compensation if found guilty of breaching any employee's rights.
The current legal framework for grievance and disciplinary issues is about to be changed. A new Act of Parliament is currently moving through the process to become law by April 2009. Your legal advisor will be able to help you understand the new law and implement its directives. More information is also available on the BERR (Department for Business, Enterprise and Regulatory Reform) website.
Discipline in the Workplace
The disciplinary system that your business uses should be detailed in the employment contract that you should have with each of your members of staff. The details of your disciplinary procedure should also be in your company handbook. It is important that this information is provided. Failure to do this could mean your business has to pay additional penalties if an employee moves to an employment tribunal to dispute your handling of their disciplinary or grievance case.
As well as the statutory procedures your business must follow to ensure the rights of your employees are upheld, your business can also design its own disciplinary standard that all employees must adhere to. To avoid any unnecessary disciplinary cases, it is vital to ensure all of your staff understand the minimum levels of behaviour that your business demands.
It is important to set out what is also deemed to be gross misconduct and a therefore a dismissable offence. This can include theft, fraud or violence against another employee.
If one of you employees does commit an offence, you can issue verbal and written warnings. If the misconduct continues you can move to formal disciplinary action. This is where the terms of the Statutory Dismissal and Disciplinary Procedures (SDDP) must now be followed. The SDDP has three main stages:
Contact your employee in writing stating that you are beginning the SDDP against them. Full details of their offences must also be given.
Hold a formal meeting with your employee to discuss the issues you have with them. It is also important to ensure you make them fully aware of the appeals procedure that is part of the SDDP.
An employee may decide to appeal against the decision to dismiss them or take other disciplinary action. If they do, it is a good idea to hold another meeting to discuss the issues.
Note that in some cases an employee can be dismissed without your business moving through the formal SDDP process. This immediate dismissal is usually in cases of gross misconduct. And in each step of the SDDP your employee can be accompanied by another person.
Handling a Grievance Procedure
In a well run business each employee should feel that they can complain to their superiors if they feel that they are being mistreated. There are Statutory Grievance Procedures (SGP) that your business must move through to handle any employee grievances. In all cases your employee must give details in writing of the specific issues they have. A formal meeting must be held to discuss the issues raised.
A decision should be taken at the meeting about any action that will be taken. If your employee is not satisfied with this, they can appeal your decision. ACAS have a code of practice that your business can adopt. Full details can be downloaded from their website.
How to Properly Dismiss and Employee
If one of your employees commits an offence that you defined as gross misconduct you may want to dismiss them. It is importantly to handle the dismissal procedure properly to ensure your business does not have to handle a tribunal because of unfair dismissal. Dismissing an employee will mean following the statutory procedure to the letter. It is in your business's best interest to ensure you follow the law. Detailed guidance about dismissal is available on the BERR and ACAS websites.
You might also like...