Tips to Make Your Business Profitable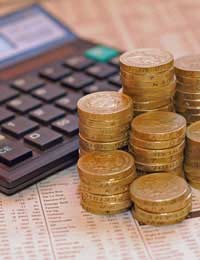 Making a profit is at the core of every business. Without a healthy profit you won't have any resources to improve your business in the future. There are a number of steps you can take to ensure your business is profitable. Some or all of the steps below could apply to your new business. If you are unsure of any steps you want to take to enhance the profit in your business, always seek financial advice before taking any action.
1: Increase Your Sales
This may sound like an obvious point to make, but the equation to higher profits is simple: Increase your sales and reduce your costs. The difference is your overall profit. Look at how you are marketing the goods or services your business sells. Can you expand your market to improve your overall customer base?
2: Reduce Your Costs
As we have just seen, profit is balanced by costs. If you can reduce your costs in any way, this will be reflected in improved profits. Look at your fixed costs such as rent and utility bills. Can you switch to a cheaper supplier? Look at the supply chain your business uses. Can you negotiate a better deal? Even a few pounds reduction in what you pay for your stock will translate into a huge saving over time. Always seek financial advice before making any dramatic changes to your costs.
3: Staffing Levels
One of the most expensive components of your new franchise business is the staff you employ. Ask yourself if you are over-staffed. Could you operate your business with no drop in productivity or efficiency with fewer employees? If so, now is the time to evaluate the people you have working for you and make the tough decision about who you should let go.
4: Marketing and Promotion
Business often cuts back on their marketing budgets when they are trying to improve their profit. This can certainly reduce your costs, but carefully evaluate how far you can cut this budget back before it has the opposite effect on your sales. Negotiate with your marketing and promotional suppliers your business uses could gain a huge discount on costs.
5: Operating Costs
We have already mentioned your fixed costs like rent on the premises your business uses. Many business owners forget to look at reducing their costs regarding other operating costs such as the insurance you pay. As it's likely your business will have several types of insurance, and also specialist insurance for certainly types of business. Now is the time to look for a better deal. Also, think about your can improve the internal systems in your business. Can you systematise any processes. If you can, this will reduce your costs, and therefore, improve your profit.
6: Your Drawings
You have to take money out of your business to pay your living expenses, but ask yourself how much do you really need? If you can reduce your drawings to a minimum even if this is for a short period, this could vastly improve your profit.
7: Spread the Cost
One of the best ways of reducing the financial burden on your business is to partner with other enterprises. If you have a new project in mind, look for another business that may be interested in partner with you. This partnership shares the financial risk, but could deliver much higher profits as you could reach new customers, and enter new sectors.
8: Refresh Your Website
Your business plan should have included the creation of a website as any new business must have a presence on the web. Your website can be the first port of call for new customers, so ensure you keep its content bang up-to-date. Your website can also become a great platform to improve sales and therefore profit. Ask yourself if you are doing all you could with your site. If not, what are you waiting for?
9: Outsource Services
Small business tends to try and do everything themselves. From marketing to bookkeeping, the theory is that the more you can do yourself, the more money you can save. This is true, but only up to a point. Outsourcing some of your business activity or service requirements could free your time to focus on marketing. Outsourcing does cost you money, but it could save you valuable time you could spend developing more profitable channels within your new franchise business.
10: Using SWOT
The SWOT (Strengths, Weaknesses, Opportunities, Threats) analysis technique can help you evaluate any new ideas you have to improve the profit within your business. Try and get into the habit of applying SWOT to any new project. This will help you decide whether your new proposal will actually deliver the improved profit you are looking for.
You might also like...