Develop Your Marketing Strategy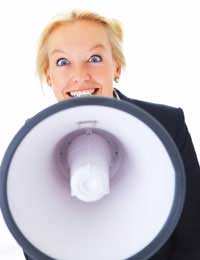 As a new business one of the most important components of your franchise's business plan is your marketing strategy. Small business is now in an increasingly competitive marketplace. This means that the marketing you do has to be effective and reach the potential customers your business needs to survive. The franchisor may have provided you with some marketing information that you can based your strategy on, but generally, its up to you to develop a marketing strategy that will attract the customers your business needs.
Many business owners like to use the SWOT (Strengths, Weaknesses, Opportunities and Threats) analysis technique to help them develop a marketing strategy for their small business. This technique involves breaking your business and the products and/or service it offers into their component parts and applying a marketing technique to each. You can download a guide to SWOT analysis from the Institute of Directors website.
Your marketing plan
Just like the business plan you created for your franchise, your marketing plan focuses on a very specific number of criteria. At the heart of your marketing plan is an understanding of your customers and the market they are a part of. To help you develop a winning marketing plan for your small business, ask yourself the following questions:
1: What is the profile of your ideal customer? What are their wants and desires? How does the products or services your business will sell satisfy those wants and desires?
2: What is the current profile of the market that your small business franchise will operate within? The more you know about your market, the better you will be able to plan your marketing strategy. Try and develop your own market profile. And don't forget to update this regularly as markets have a habit of evolving rapidly.
3: How do your potential customers like to buy the products or services that are similar to those your franchise will be selling? This will give you an insight into the buying habits of your customers. It will also show you which marketing channels your business should use to reach its customers.
4: Is your market price sensitive? Research your market thoroughly to see if the price you are projecting to charge for the products or services your business will sell is too high, or too low. The 'worth' of a product has nothing to do with what it costs to manufacture, or the costs delivering a service. Worth is all about what a customer perceives that product or service to be worth to them, and consequently, what they are willing to pay for it. You may find, for instance, that you can increase your selling price and actually attract more customers.
5: How do you know you are reaching the customers you thought were within your market? Your marketing plan must contains metrics that you use to test the effectiveness of each marketing campaign you run. It's pointless mounting a new campaign if you have no way of testing its effectiveness.
Internet Marketing
The Internet changed the face of marketing forever. Some small businesses use the Internet almost exclusively as their marketing channel, but it's more likely that the Internet will be just one part of your marketing mix. You have two key options within your marketing strategy when using the Internet to promote your new franchise's goods or services:
Banner Advertising
In the current market many businesses are switching their press advertising to the Internet. Banner advertising is just like placing a display advertising in a magazine. The problem with this form of online advertising is that the click-through rates can be very low. Look closely at the costs involved with this kind of advertising before you commit substantial amounts of resources.
Pay Per Click
This king of advertising is very popular with small businesses. Google Adwords is the market leader. Your business simply buys the right to use a series of keywords that appear next to the search pages that are returned whenever someone performs a search on Google. When a potential customer clicks on the advertising your business pays Google for directing that potential customer to your business's website. Similar services exist on the MSN.
Direct Marketing
Often forgotten in a marketing world dominated by the Internet, direct mail can still be a highly effective means of advertising your small business. Remember that the quality of the mailing list and the direct marketing materials you send will determine how effective your campaign will be.
Developing good marketing skills is absolutely essential for every small business owner. If you can get your marketing mix right, each campaign will bring new customers to your franchise increasing your profits and providing a stable market for your business to sell further products and services to.
You might also like...