How to Set a Marketing Budget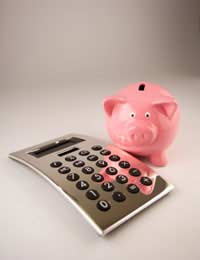 Marketing is an essential component of every new business. You must have in your business plan clearly defined strategies that detail how you will reach the customers your business needs to survive and make a profit.
Just like any other part of your business, your marketing plans need a budget. Marketing is also not simply what you spend on advertising. Marketing can also include how you intend to develop the brand of your business. All these elements cost money, which is why a well thought out budget is essential to keep an eye on your costs.
Using an Agency
As marketing can be a very specialised activity, your business may want to employ the specialist services of a marketing agency. Take financial advice before you sign any contracts to ensure you understand what services your business is buying. Just like personal finance arrangement you undertake, look closely at the small print of your agency agreement.
Hiring a Marketing Consultant
A marketing agency may be too complex and too expensive for your business. Instead you could hire a marketing consultant. The one-to-one nature of this arrangement may be more comfortable for your small business. Marketing consultants can also help your business develop its brand. Again, remember to take financial advice before you sign any contracts.
Developing Your Marketing Budget
The amount of money you want to spend on the marketing for your new franchise business isn't just an arbitrary figure you pluck from the air. You can apply sound financial principles to ensure your marketing budget is affordable, and delivers your expected return. Follow the steps below to design a marketing budget for your business:
1: Marketing Mix
Marketing can mean that your business uses a number of channels to reach its customers. Your marketing budget should contain details of which channels you intend to use. From press advertising to online pay-per-click promotions, each channel should be clearly defined and a cost associated with each.
2: Measuring Your Marketing
Any marketing budget has to have some way of measuring its overall success. Just as you can see if saving some money has a positive impact on your personal finances by looking at your bank balance, you must develop a system to test the effectiveness of your marketing. You can then adjust your budget accordingly.
3: Link to Your Business Objectives
Marketing is not an isolated component of your business. The budget you set should reflect your objectives within your business. Ask yourself why you are using these particular marketing channels. Would your business have a more effective marketing mix by using other forms of promotion? These questions help you set your marketing budget and spend your money in the right places.
4: Apply SMART Analysis
As you develop your marketing budget using the SMART (Specific, Measurable, Achievable, Realistic, Timed) can help you focus your thinking and produce a much more grounded marketing budget. Being realistic about costs and the expected return on a budget are important to ensure your business gets value for money from the budget that is set.
5: Understand Your Customers
Marketing is all about managing the expectations of your customers. The more you know about the people that buy the goods or services from your business the more effective your marketing will be. The budget you set should focus on reach the core audience of your business.
6: Evaluate Your Budget
The marketing budget you set is just a starting point. As your marketing activity progresses you may find that one marketing channel performs better than another. In this case switching some of your marketing budget to that channel makes commercial sense. Set specific time period to review your marketing budget and now effective each channel has been. You can then make adjustments to ensure the money you spend as par of your marketing budget meets your objectives.
For a new business the management of a marketing budget can seem daunting, but with proper planning you can identify:
What your marketing objectives are
Which marketing channels you want to use
How effective your marketing budget has been
Your marketing budget is one of the key tools you use in the management of your new franchise business. This budget forms part of your overall business plan. Marketing is essential for all business, but it's important that you understand the relationship between the money you are spending and the objectives your marketing has to deliver.
You might also like...