How Flexible Working Regulations Affect You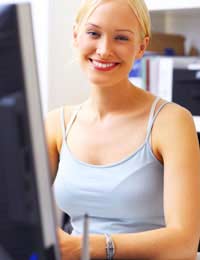 The regulations affecting the number of hours people work have always been part of working time, but over the last two years the government has bought in new laws to enable employees to ask for more flexible working hours. This new law is a reflection of how work and home life have changed in Britain over the last few years. All business owners must now be aware of the Working Time Regulations as their staff could request more flexible working time at any point in their working careers.
What is Flexible Working?
Flexible working relates to how the work time of your employees is structured. A normal full-time job will have fixed working time. Flexible working allows full or part-time employees to vary their hours. Usually the employment contract or statement of employment sets out the working time that each employee must fulfil as a minimum, over each day and each week.
Even if you adopt flexible working in your new franchise business, you must still comply with strict working hours law. The law is governed by the Working Time Regulations. Generally, any of your employees that are over 18 years of age are entitled to the follow as part of their working hours under the Working Time Regulations:
Work no more than 12 days out of 14 or more than six days out of seven.
Take at least a break lasting a minimum of 20 minutes if they work more than six hours.
Work a maximum of 48 hours in a week.
Take 4.8 weeks' holiday per year.
The Working Time Regulations are slightly different if you employ younger people. You can read a complete overview of the Working Time Regulations on the BERR website: http://tinyurl.com/29f9lr.
Flexible Working Regulations
In addition to the law enshrined in the Working Time Regulations, your new business must also consider an additional law that governs flexible working. The government recognised that families with young children can often find it difficult to manage a full-time job and look after their family. More flexible working hours is their solution to this problem. The flexible working regulations cover working time and state:
Any parent with a child under 6 years old, or a disabled child under 18 years old to request flexible working.
Any employee that is also a carer of adults can also now apply for more flexible working hours.The government is also consulting on whether flexible working hours should be extended to employees with older children as well. The government will announce whether this extension will be made law in due course.
How to Accommodate the New Law
For all businesses ensuring that they retain a skilled and motivated workforce is an important aspect to ensure stability and overall profitability of the enterprise. If you intend to employ people in your new franchise business, then you have to comply with the Working Time Regulations and the flexible working regulations by law. But there are steps you can take when flexible working is requested by one of your employees to ensure this can be granted without an adverse impact on your overall business.
Flexible working can:
Help you to retain highly skilled staff that would otherwise leave your business.
Efficiency can often be enhanced with more flexible working.
Flexible working enables you to better plan your business as it evolves in the future.
Overheads can be reduced with flexible working such as employees working from home.
Improved morale. With more flexible working, staff are more satisfied with their work.
How to Introduce Flexible Working
All employees now have the right to request flexible working if their personal circumstances are covered by the current government legislation. However, it's a good idea to plan how you will implement flexible working in your business to not only meet the regulations, but to ensure your business isn't interrupted. Use the checklist below to help you introduce flexible working:
1: Inform Your Employees
Don't just suddenly announce that you are now offering flexible working. You should consult your employees in detail to gain an insight into how they would like to use the flexible working option.
2: Employment Tracking
Your business will already have systems to track the working hours of each employee for payroll and sick pay. You may need to make changes to how you record this information if an employee adopts flexible working.
3: Contracts of Employment
Whether you have a written contract of employment or a statement of duties, these will have to be modified to reflect the change to the employee's working patterns.
To ensure that the flexible working regulations offer your business a commercial advantage and not erode its efficiency and therefore profitability, it's important to plan the introduction of flexible working carefully. And remember that you also need to consider the other working regulations that may also come into play when developing a flexible working policy for your business.
You might also like...