Franchise Vs Conventional Business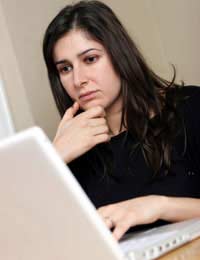 Franchising is becoming an increasingly popular way of setting up in business. It provides individuals with a way of becoming their own boss while doing away with the need for much of the initial work and time involved in starting a business from scratch.
Many of the chains that dominate High Streets across the country are, in fact, franchises. Firms as varied as Subway, Kwikfit and SnappySnaps are all run along franchise lines. But what is a franchise, and how does it differ from a conventional business arrangement?
What is a Franchise?
In a franchising arrangement, an existing firm with a successful business model allows a franchisee to use that model (and, often, their branding and trademarks). The franchisee benefits from an established corporate structure, economies of scale and existing brand awareness, while the franchisor can expand its market share cheaply.
Franchisees are required to make an initial investment that covers start-up and training costs, as well as the rights to use the franchisor's trademarks. The franchisor may also take a proportion of future sales. Initial investments can be significant, particularly for large companies; it is not unusual for very well-known franchises to demand buy-in fees of more than £1 million.
How Does This Differ From Other Arrangements?
If you were to go and start up your own business, you would not need to seek permission from a franchisor to use their trademarks. Neither would you take their business model and replicate it. Instead, you would come up with an idea of your own, finance its development, and set up your own private firm – whether that be incorporated as a limited company or operated as a sole trader.
Both of these courses of action require an initial investment – and, crucially, franchisors still stand to lose that cash in exactly the same way as a conventional entrepreneur.
What Are the Advantages?
If they pick the right business, franchisees can benefit from the opportunity to replicate a proven and existing business model. They will be able to plug into a functioning corporate structure with already established supply lines and processes. Crucially, they will also benefit from existing brand awareness amongst their target market; this means that the franchisee will not have to spend so long building up a customer base, as they will be able to exploit existing loyalty to the parent company.
What Are the Disadvantages?
Despite the obvious advantages of franchises, there are a number of drawbacks when compared with starting your own business from scratch.
Perhaps most importantly, your freedom to run the business as you choose is severely constricted. Depending on the franchise agreement you may be required to run decisions past management, and there will be a number of things that you simply cannot do – even if you think they would be in the best interest of the business.
Finally, it is important to remember that many franchisees are forced to buy stock and other items direct from the parent company. This can mean that you end up paying over the odds – and that your bottom line suffers as a result.
Franchising can be an attractive prospect, and it can be a great investment opportunity. But you should think carefully about the potential drawbacks before buying a franchise.
You might also like...