Is My Business Franchisable?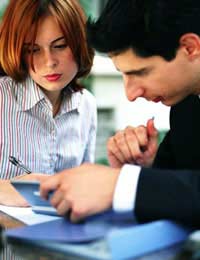 Franchising works both ways for business owners. While you might choose to buy into a franchise, you may also be considering franchising your own, existing business. Franchising your business can be a lucrative prospect, and many business owners see it as an important step in the expansion of their firm. But franchising is not suitable for every business. So what are the indicators of a franchisable company?
Simple to replicate
An easily replicable business model is perhaps the most important prerequisite for any business considering franchising. Unless you can provide a simple, easy to set-up proposition to potential franchisees, yours is probably not a franchisable firm.
You will almost certainly need to provide franchisees with access to your supply chain, as well as any equipment or machinery that they will need. You will also have to be able to train franchisees, unless you intend only to accept those who already have experience in the field.
Proven success
Unless you have a track record of success, yours will not be an attractive proposition to franchisees. You need to be able to show them that yours is a solid business model with proven profit-making potential.
As a result, new start-ups are generally not suitable for franchising. If you think you have a franchisable model, spend some time developing it into a profitable business in its own right – and then offer others the chance to get involved.
Respected management
Your management abilities will be one of the most important selling points for potential franchisees. They will want to know that the company of which they are a part is well looked after at the very top. It helps if you have had some recognition from trade journals or respected peers – for example other successful industry players. You and your management will need to be identifiable and accountable to your franchisees, and they should be able to place their trust in you. Anything that can help achieve this will be beneficial to your franchising efforts.
Recognisable brand
A recognisable brand is amongst the most important things a franchise can offer, and will be one of the first things that a potential franchisee looks for. Providing an established, trusted brand means that your franchisors do not have to spend time and money building up their own corporate identity and customer base. Instead, they can plug directly into yours – and this, after all, is one of the key attractions of a franchise.
Of course, there are some sectors and business types that do not require branding; pub franchises, for example, tend not to rely on this type of marketing so heavily. But if you have aspirations to take your franchise onto the High Street, you need to think carefully about your corporate identity.
Available cash
Finally, it is important to remember that building a franchise from your business is not a cheap task. Marketing, adaptation of business practices, legal advice – all of these things come at a cost. You must therefore ensure that you have enough cash available to cope with these new expenses.
Franchising can be a great way of expanding your customer base and generating new revenue streams. But it is not for everyone. You must think carefully about whether or not your business is suitable for franchising.
You might also like...