Choosing the Right Franchise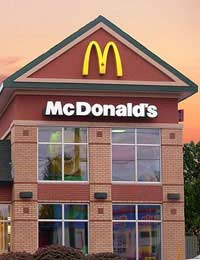 Buying a franchise can be a great way of becoming your own boss. Rather than starting a business from scratch, you have the opportunity to plug into an existing corporate structure with a proven track record of success. Supply issues are likely to be looked after for you and, with any luck, you will have a recognisable brand behind you.
But choosing a franchising opportunity is a difficult task, and many potential franchisees make the wrong decision. Buying into a franchise can be an expensive proposition, and it is therefore imperative that you do sufficient research.
So what should you be looking at when choosing a franchise?
Cost
Cost is likely to be a primary factor for most potential franchisees. Buy-in costs can vary significantly, with minimum investments ranging from a couple of thousand pounds to £100,000 and up. Clearly, if you are on a limited budget many franchise opportunities will be closed to you.
Demonstrated ROI
A franchise is an investment and, as a result, you must be confident that you will see a good return. Franchisors (that is, the firm offering the franchising opportunity) should be able to provide details of the average return on investment (ROI) seen by their franchisees. This figure will provide you with a simple metric for comparing opportunities. When all else is equal, the opportunity with the highest average ROI is likely to be the best option.
Is there a tie?
Many franchise arrangements require the franchisee to purchase stock and other items direct from the parent company or their nominee. Sometimes this is the best option, as it means that you can benefit from economies of scale. But, frequently, franchisors bump up the prices they charge their franchisees – meaning that you end up paying over the odds for stock. This is particularly common in the pub industry, and is a leading cause of franchise failure.
Brand power
Many potential franchisees wish to buy into a franchise that provides a powerful brand. This will help to ensure that you have an existing customer base that is loyal to the firm before you have even started.
The best-known franchises, like McDonalds or Snappy Snaps are, of course, the most expensive. If these are out of your price range and you are attracted to lesser-known options, make sure that you do some research first. If the brand is poorly thought of within your target market, you will have a very difficult time turning a profit.
Is there a market?
Finally, it is important to do some market research of your own, to ascertain whether or not there is demand for a particular product or service in your area. Subway, the sandwich chain, is immensely popular in city centres, and their ROI figures reflect this. But is there really a market for a Subway in a leafy Home Counties village? Probably not. You should make sure that you take these geographical concerns into account when making your decision.
Franchising can be a great route to a successful new career. But you must think carefully before choosing your franchise – and do not part with any cash until you are confident that you have made the right choice.
You might also like...