Understand High Street Retail Space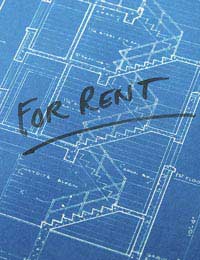 The franchise business you want to start may require premises in the high street. Retail space in today's commercial market can be difficult to locate and be very expensive.
Before you begin your search for the perfect premises for your new business, it's a good idea to spend some time drawing up a plan that contains a clear outline of the premises your franchise business requires. The franchisor may have given you some guidelines on the ideal premises to operate their particular franchise from. Your plan should include:
The ideal location for your new retail premises, plus a few back-up options
Whether your franchise business has any special requirements of the premises it will use. Will the retail premises need modifying? If so, can you get planning permission?
Is the retail space serviced by amenities such as bus links, and does it have adequate parking?
Business rates have to be paid on all retail properties. Make sure you are aware of these costs
Look at the cost of insurance and the legal fees you'll have to pay as you negotiate the lease
How to Choose the Right Retail Premises
Retail premises are some of the most difficult to get right. Use the checklist below to help you plan and then locate the perfect retail space for your new franchise business:
1: Location
The franchise business you are starting could require a prime high street retail position. Look closely at how your business will service its customers. Location in a retail space setting is all important. Carefully consider the budget you have for your retail space. You'll be surprised at the high cost of commercial property in the high street.
2: Size
The type of franchise business you'll be running should govern how much retail space you need. Budget again comes into play as large retail spaces are hard to find and lease. Also, think about the future of your business. Does the retail space you are looking at have any space for you to expand into?
3: Lease
Commercial lease agreements are some of the most complex to understand. Landlords know that they have prime real estate in the retail space they won. It can't be stressed enough that you should take legal advice preferably from a solicitor that specialises in lease agreements. The length, cost and get out clauses are the key components to look at closely.
4: Maintenance
A retail space can require a high level of maintenance. This upkeep is likely to be a requirement of the lease you will sign. Look closely at the maintenance costs. If your franchise business has special requirements of the retail space it needs, this could mean special maintenance as well - all at a higher cost to you.
5: Rent
The rent on retail property has dramatically increased over the last few years. The property in prime high street retail spaces command the highest rents. Look closely at your start-up and running costs. Can you afford the rent on the retail space you'd like, or can you compromise and lease a cheaper alternative that still enables you to operate your franchise business profitably? Also investigate any stamp duty you may have to pay.
Your Legal Responsibilities
Moving into your first retail premises will mean that you have to be aware of a number of regulations that could impact on your franchise business. These include:
If you want to make any changes to the retail property you must have planning permission. Also, if you lease a retail space and intend to change the type of business that was run from the premises previously, you must apply for a change of use with your local authority.
All fire and health and safety regulations must be complied with.
Your retail premises must comply with access laws so that anyone with a disability can enter and move around your retail premises just as any able bodied person would.
Licenses and permits may be required for some businesses to operate. Check with your local authority as they will be able to advise you.
Retail spaces tend to generate a great deal of waste. It's your responsibility to ensure your retail space complies with all environmental regulations.
The high street retail space market is very dynamic. Locating and then securing a lease for your new franchise business could take some time. The key to successfully leasing retail space in the high street is to be prepared. The more planning you do the better. When a lease does come onto the open market, you'll be ready to snap it up.
You might also like...