Work Profitably as a Franchise Owner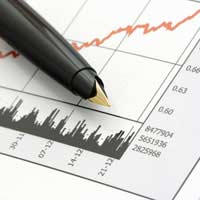 Profits in your new franchise business are essential. You not only have to pay yourself, but you also have to meet your annual franchise royalty payment that the franchisor has set. Every aspect of your franchising business should be set up to maximise your investment as the franchiser.
Profit From Business Systems
As the franchiser it is your responsibility to operate your business efficiently to ensure a healthy profit. Systematising your franchising is a tried and tested method of reducing costs. Look closely at every process within your franchise.
Ask yourself how this could be improved if you had a repeatable system that you could use. Accounting is a good example of a systematised business component. The marketing, payroll and IT support are also good examples of business components that can be systematised.
Cashflow is King
The cash that flows in and out of your franchise is where you should focus your attention. Many seemingly successful franchises fail as the franchiser didn't keep a close enough track of the cash in their businesses. Regularly check your cashflow situation and use the checklist below to ensure it remains healthy and delivers your profit.
1: Are your invoices being generated and sent to customers efficiently?
2: Do you have good credit controls in place to identify late payments?
3: Does your franchise have the best credit terms available with its suppliers?
Tracking Your Profits
It is easy as you become busy running your franchise to take your eye off the fundamental components that deliver the profits you need to become a successful franchiser. Many businesses develop a set of KPI's or Key Performance Indicators that show them at a glance how well - or not - their business is performing. KPI's are usually specific to each business. Try and develop your own KPI's to spot as early as possible anything that might ultimately impact on your franchises ability to make a profit.
Plan for Profit
The profit your franchise makes to pay your salary and to enable you to easily meet the royalty you have to pay to your franchisor can be planned for. Profits are not an arbitrary amount of money that widely fluctuates. Follow the guidelines below to improve the profit in your franchise:
Reduce Your Costs
Reducing your costs is one of the most effective ways of improving profit. Costs will be specific to your particular franchise, but look at your suppliers and how you could cut waste from your business.
Target Your Marketing
Profits will be in line with the 80/20 rule. This states that 80 per cent of your business's profits will come from 20 per cent of its customers. But you have to target the right 20 per cent. Look at the customer profile within your franchise. Market your goods or services to the most profitable customers.
Plan Your Purchases
Your business plan will detail any major purchases you want to make for your franchise. This could be some new machinery. Look at possibly delaying this purchase to maximise your profits before spending that money.
Evaluate Suppliers
Your franchise will buy a wide-range of products and services. It's imperative that you always receive a professional service for the money you pay. Vetting each supplier you deal with can give you not only peace of mind, but also protect your profits. Always use a credit agency such as Experian to check the solvency of your suppliers.
Check Your Customers
If your franchise will be selling to other businesses, you can use the same credit checking agencies as you would to check their financial stability. Bad debts are a fast way to erode the profits of your franchise.
Expand Your Franchise
One of the best ways of increasing profits is to move your business into new services or products. Equally profitable could be exploiting new markets or territories. However, consult your franchisor as there may be restrictions on the new areas you can move your business into before it impacts on other franchisers.
Boost Your Output
It may seem like a simple means to improve the profit that your franchise makes, but simply producing more of your franchise's products, or servicing more customers has to be evaluated carefully. Don't forget to factor in the additional investment in costs as these may result in a lower profit margin than you had expected.
You might also like...