Lines of Communication: Who Works for Whom?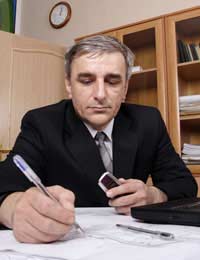 The franchise can be a complex arrangement, particularly for those who are venturing into this area of business for the first time. Many people buy franchises as a way of becoming their own boss, believing that it is akin to setting up your own business. While the franchise arrangement works for many, others find that it lacks the freedom they would have achieved were they to have started their own business from scratch.
One of the most common complaints amongst disheartened franchisees is that they feel as if they are still working for someone – it is just that they are working for the parent company (the franchisor) rather than for their old boss. So, in a franchise arrangement, who works for whom?
Are Franchisees Employees?
In almost all cases, franchisees will not be employees of the franchisor. If the parent company wanted to employ new people they would simply set up new branches under their own steam. Part of the point of the franchise arrangement from their point of view is to avoid the cost and liability associated with hiring staff and investing in new premises.
Most franchisees are self-employed, although many set up limited companies – meaning that they may technically be employees of their own company. Others choose to enter into partnerships.
So I Can Make My Own Decisions?
Broadly speaking, yes. Although you may well be required to sign up to a broad code of conduct when you first buy into the franchise, you will have a significant degree of freedom when it comes to the day-to-day running of your franchise. The actual amount of freedom that you enjoy will depend on the nature of the franchise; larger firms tend to exercise more control over their franchisors.
You should also bear in mind that you are an investor. When you first bought into the franchise you made an investment in your firm – and in the parent company. You should therefore expect to be treated with a degree of respect by the franchisor, and trusted to make decisions that you believe will maximise your return.
But Don't I Have to Buy Stock From the Franchisor?
Depending on your arrangement, you may be forced to buy stock and other items from the franchisor. This is sometimes known as a 'tie'. This can be beneficial or damaging, depending on circumstances. If the nature of your business means that you are unable to secure stock elsewhere, it makes sense to use the franchisor's existing supply chains. But if you could otherwise get a better deal on the open market, you should think carefully before signing a tied agreement. It warps the relationship between franchisor and franchisee, and can end up costing you money – as has been seen in the pub industry, where parent companies have bumped up their wholesale prices, causing publican franchisees significant financial hardship.
In the vast majority of cases, franchisees are not employees of the parent company – but bigger franchisors often act in a way that would be more suited to an employer-employee relationship. Make sure that you get a feel for the parent company before you invest, and only sign a franchise agreement that provides you with the freedom and control that you need to make a success of your business.
You might also like...