Hiring Staff: What Are the Financial Implications?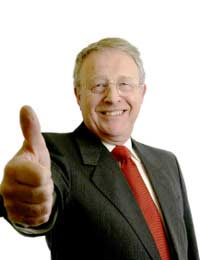 As your franchise begins to grow, you will inevitably need to consider taking on employees. Many successful businesses, franchise-based or otherwise, begin with a single member of staff. But as firms begin to expand they will start to require extra help.
Taking on your first employee is a big step, and one that has significant financial implications. While it may be necessary for the expansion of your firm, you should remember that hiring staff can be an expensive prospect. You must ensure that you have sufficient cash available, and that you understand your responsibilities.
Cost of Recruitment
To begin with, the cost of recruitment should not be underestimated. In some circumstances the parent company will insist that the recruitment process is carried out in-house. In the case of smaller franchises, recruitment will probably be left up to you. This means that you may have to enlist the services of an agency – at considerable cost – as well as place ads and arrange interviews. You should also ensure that you factor in the time you will lose; every hour that you are spending on recruitment is an hour that you are not spending on tasks that directly generate profit.
If you do choose to use an agency, you should ensure that you understand their charges from the outset. Some agencies will charge a percentage of the first year salary offered to the employee, while others will charge a flat fee. You may choose to use an agency only for more senior posts as a result.
Tax Bills
When you become an employer your tax bill will increase. For each employee whose pay exceeds the PAYE Threshold (currently set at £125 per week or £540 per month) you will have to pay employer's income tax. You may also have to pay employer's National Insurance Contributions.
The amount of tax you have to pay depends on the amount your employees earn. You will most likely have to pay 20 per cent of their wage; this applies to wages up to £37,400 per year. You will also have to pay Class 1 National Insurance Contributions if their pay exceeds the Lower Earnings Limit.
Extra Responsibilities
As well as settling a regular tax bill, you will also assume a range of other miscellaneous responsibilities as an employer. You will have to complete an employer's annual return for HM Revenue and Customs, and you may also be required to complete a range of in-year returns and assessments.
Finally, you must also be aware of your legal responsibilities. You will have to provide your employees with things like sick pay and maternity leave. You must also ensure that their place of work is safe; this will involve completing regular risk assessments and mitigating or eliminating any problems that come to light as a result.
As can be seen, while recruitment is often necessary for the expansion of a company, it comes at a price. It is vital that you understand the cost associated with taking on staff before you begin the process of recruitment, and that you have enough cash available to fulfil your responsibilities.
You might also like...