An Introduction to Health and Safety Law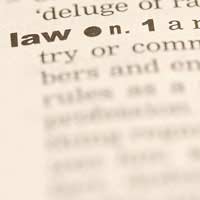 It is a legal responsibility that you provide a safe environment for your staff to work in. Occupational health and safety regulations are some of the most rigidly enforced laws in the UK. Your business could face serious fines if you do not have adequate safety systems in place. Remember that health and safety can extend beyond your workplace. If any staff work from home for instance, you will still have to complete a health and safety assessment to ensure they are working in a safe environment. If you are in any doubt about your responsibilities regarding the safety of your staff, consult the Heath & Safety Executive (HSE) website as it has masses of help and advice to support your safety education.
What is Health and Safety?
Occupational health and safety is a set of laws and regulations that governs how workplaces are designed and used to ensure that the staff with a business that are using these spaces can work safely. The health and safety regulations also apply to self-employed people. Inspectors from the HSE or the local authority your business is in will periodically inspect and assess your business to ensure it is complying with all of the current health and safety regulations. You can download an introduction to health and safety from the HSE website.The HSE also have an information telephone line you can use: 0845 345 0055.
If your business is in Northern Ireland you can get information about your health and safety obligations from the Health and Safety Executive for Northern Ireland (HSENI) via their website or by calling their help line on: 0800 032 0121.
Health and Safety Regulations
The health and safety regulations you business must comply with are enshrined in the Health and Safety at Work Act 1974. The Act requires that your business take all possible precautions to prevent any staff having accidents while at work. The type of accidents that are covered by health and safety regulations include:
Hazardous waste
Falls from a height
Slips, trips and falls
Asbestos
Musculoskeletal disorders
Display screen equipment
Electrical shock
Noise
Vibration
Fire
Stress
All businesses must properly display all health and safety notices and posters all of which are available from the HSE, or issue each staff member with clear guidance on your company's health and safety policy. You should also display your health and safety policy statement prominently at your premises. Any business that employees more than five people must by law have a safety policy.
Your Health and Safety Policy
Developing a detailed health and safety policy for your business is vitally important. Any accidents that do occur at your premises that are later found to be preventable could result in your business being sued. You can protect your business to a degree with insurance, but this isn't a replacement for a good health and safety policy that is rigidly enforced. As an employer you must have employer's liability insurance, to complement your health and safety policy.
The health and safety policy you create for your business needs to be supported with practical hands-on systems that ensure your policy is always being observed. Your first step is a health and safety assessment of your business. This will look closely at every aspect of your operations and identify any areas that could be a health and safety risk. You can then take steps to make these areas safe and secure. You must, though, regularly check your premises to make sure the policy you have laid down is being followed. Remember, if a preventable accident does occur to any staff member your business is liable.
Health and Safety Checklist
The checklist below will help your business develop a health and safety policy that will ensure your employees can work safely:
1: Risk AssessmentBefore you can design your own health and safety policy you must audit your business for any health and safety issues.
2: Health and Safety PolicyYou can now write your health and safety policy. This document should be clear and concise and lay out your businesses approach to health and safety. All of your employees should be aware of this policy.
3: Management SystemsHealth and safety policy isn't a write and forget exercise. Your health and safety policy may need to evolve over time to ensure your systems are always up-to-date. Develop a system that checks regularly your business's health and safety compliance.
Health and safety at work is taken very serious by the HSE. It is in your businesses best interest to ensure a safe working environment exists for all of your staff. Heavy fines can be imposed on businesses that are found to be breaking any of the many health and safety regulations. The time you spend now developing your own health and safety policy, will enable you to operate your franchise business with piece of mind that your employees are safe and secure as they help you develop your business.
You might also like...