How to Manage Health and Safety Issues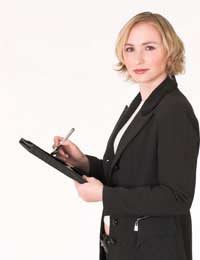 Occupational health and safety is one of the most important components of your business. Ensuring your workplace is safe and secure for your employees is an a legal requirement enshrined in the Health and Safety at Work Act 1974 and its amendments. Managing what can seem like a plethora of legislation and regulations that relate to health and safety can be daunting. The key is to assess your particular business's risks and then match these to the regulations you must comply with.
The Health & Safety Executive (HSE) have overall responsibility to police occupational health and safety in the workplace. Their website contains masses of practical guidance your business can use to help it meet its legal responsibilities regarding health and safety regulations. The HSE also investigate serious accidents when they occur.
Risk Assessment
The health and safety at your workplace can be assessed just like any other business component. No two businesses are the same, so your risk assessment will be unique to your enterprise. The assessment you make looks closely at your premises but also the processes within your business. The assessment itself enables you to identify current and potential hazards that could put your employees at risk. Occupational health and safety is now high on the agenda for all businesses. You can read more about risk assessment and how to carry out your own on the HSE website: www.hse.gov.uk.
Fire Risk Assessment
Focusing on the potential fire hazard within your business is essential to ensure your business complies with all the current fire regulations. Some of these may relate to the premises you are using and could be the responsibility of your landlord, but don't assume this. New laws have recently come into effect that govern whether a building requires a fire safety certificate. You can read more information about these regulations on the communities website: www.communities.gov.uk.
IT and Computer Risks
The use of computers and other IT equipment in the workplace is almost ubiquitous. It is a legal requirement that anyone using this type of equipment can do so safely. More information on the health issues when working with VDU equipment is available to download from the HSE website: www.hse.gov.uk/pubns/indg36.pdf.
Health, Safety and the Environment
As well as health and safety regulations your business must also comply with general environmental legislation and any specific regulations that apply to your particular sector. Health and safety is particularly important in any potentially polluting businesses. Hazardous waste and the handling, transporting and use of chemicals is controlled, but your risk assessment must identify any particular issues that could adversely impact the environment. Protecting the environment is now a priority for government with heavy fines for businesses that don't take steps to protect the environment from their business processes.
First Aid
The Health and Safety (First-Aid) Regulations 1981 govern the minimum requirements that all businesses no matter their size must comply with. In all businesses adequate provision for first aid must be made. The definition of 'adequate' is dependent on the type of franchise business you have, and the hazards your staff are exposed to. You can read more about first aid at work on the HSE website.
Health and Safety Signage
One of the main health and safety issues is keeping your staff informed about your business's health and safety policy. It is a legal requirement to display the poster 'Health and Safety Law: What You Should Know' prominently at your premises. You must also issue your staff with the leaflet 'Health and Safety Law: What You Should Know'. You can download this from the HSE website or order copies by calling the HSE books enquiry line on: 01787 881165.
The Smoking Ban
Part of the health and safety policy within your business will be to observe the smoking ban that came into force in England in July 2007, in Scotland since 2006 and in Ireland and Wales from April 2007. More information about how your business should comply with this legislation is on the Smokefree England website.
Health and safety in the workplace must be taken seriously. The issues that form the components of your health and safety policy can easily be created if you plan your risk assessment carefully and follow the detailed guidance that is available from the HSE. Occupational health and safety is an area of your business that is highly regulated, but the legislation is designed to protect you and your workforce. Don't ignore your health and safety responsibilities as any accidents or more serious incidents could have an adverse impact on your franchise business.
You might also like...