Franchising Your Business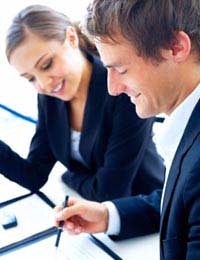 Franchising is becoming an increasingly popular option for existing business owners. There has been a spike in demand for franchises amongst those who wish to work for themselves and, as a result, many more business owners are looking for ways to franchise their firm.
Building a franchise can be a lengthy and complicated process. There are several important milestones and considerations that you need to address along the way.
Check if it's Suitable
The first step is to determine whether or not your business is suitable for franchising. Not every firm provides a solid basis for a franchise. Broadly speaking, the most easily franchisable businesses are those with a strong brand identity and the potential for a good return for both franchisor and franchisee. The business should also have a broad potential market (that is, it should not be limited by geography), and should not require exceptionally long training periods for franchisees.
Finally, it is crucial that franchisees be able to operate as legal entities separate from your own business. This is not possible in some circumstances, particularly in the financial sector.
Build Your Product
A successful franchise requires a tangible product for franchisees to sell. You cannot franchise an idea. Indeed, many of the most successful franchises are those that operate in the retail sector. Consider the number of fast food chains on the High Street, the majority of which operate as franchises.
If your product isn't yet up to scratch, you are not ready to franchise your business. It is vital that your product is of top quality if you wish to attract franchisees, and provide a decent return for all parties.
Sort Your Finances
Your financial arrangements are key to the success of any franchise. You simply cannot franchise a business that is in poor health, but the demands are more stringent than this. You need to create a viable plan for expansion that provides franchisees with a strong return. Buying into a franchise is an investment; you need to give potential franchisees an excellent reason to put their money into your business.
Write an Agreement
The franchise agreement is the most important document in your business. It sets out the terms of your relationship with your franchisees, and can mean the difference between a successful organisation and a perpetual headache.
Franchise agreements are different for every business. It is vital that you have an expert help you draw this up.
Support Your Franchisees
Depending on the nature of your agreement, your franchisees are likely to expect continued support from you. This might involve you passing on leads, or helping to train employees. Your job does not finish once a franchisee buys into your business. Instead, you should be providing the framework your franchisees need to succeed.
Franchising your business can be a fantastic financial choice. But it is important that you do not rush into the process. Make sure that your business is suitable for franchising before continuing – and, above all, make sure that you seek legal advice before taking any action.
You might also like...