Finding Customers for Your Franchise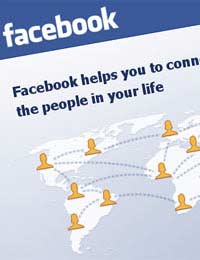 Having bought your franchise, you will need to generate sufficient revenue to survive and expand. This can be a challenging task, particularly if yours is a franchise without a particularly well established brand.
Marketing can seem like an impenetrable field. But, with a bit of creative thinking and some hard work, you can dramatically improve your results.
Define Your Market
The most important step towards a successful marketing strategy is to begin understanding your potential customers better. Once you know who you want to be selling to, you can target your efforts more effectively – and see a more attractive return on your marketing investment.
Your market might be defined and determined by a number of different factors, including geography, gender, and occupation. You should think carefully about who it is that is most likely to be buying your products or services – and tailor your marketing to them.
Use the Web
The internet has really transformed the way small firms do business, and this is particularly evident in the field of marketing.
The web enables you to target your marketing efforts much more effectively. Using techniques like pay-per-click and affiliate advertising you can make sure that your message is being heard by the people who are most likely to be interested.
Social media is also becoming an increasingly important tool for business owners. By using social media tools like Twitter and Facebook you can connect with customers on their own terms, and enter into conversations. This is vital if you are to build a loyal and lasting customer base.
Be Approachable
Your customers must feel that they are able to approach you. Surly or poor customer service is an immediate turn-off for many potential customers, so you must make sure that you are open to conversations.
You should also make sure that your customers know how to contact you. This sounds basic, but an extraordinary number of businesses either have inaccurate contact details on display – or none at all. Make sure that all your customer-facing material has your full range of up-to-date contact details clearly displayed.
Measure Your Performance
It is also vitally important that you measure the success of your marketing efforts. If you are to ensure that you are spending your marketing budget wisely, you need to keep track of your performance.
There is a range of key performance indicators that you can use to determine how well your marketing is going. Perhaps the most obvious of these is sales volume; if you see a marked increase in volumes following a big marketing push, you could be confident that your efforts were successful.
It is important to remember, however, that there is a broad range of indicators that might offer you a more accurate insight into your marketing performance – particularly if you are targeting a particular customer group or product. There is further information on key performance indicators elsewhere in this section.
Marketing is a vital element of any business owner's responsibilities. Remember that a successful marketing effort is a long-term task – not something that can be produced overnight. Monitor your results and keep innovating in order to get the results you need.
You might also like...