About Our Site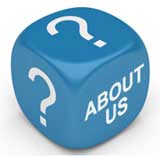 ABusinessFranchise was formed to offer a unique reference point on how to choose and run a business franchise.
One of the most popular ways of starting a business is to buy into a franchise operation. The main issue that new franchisees face is successfully navigating the complex franchise market to locate and then profitably run their franchise business.
ABusinessFranchise is a unique website in that it is not affiliated with any franchise brokerage, or any national organisations. Its independence is your guarantee that the information you read is unbiased, authoritative and above all practical. ABusinessFranchise is your one-stop-shop for advice and hands-on guidance about every aspect of buying and operating a franchise.
A franchise may have a number of unique aspects, but at their heart they are still small enterprises. As such, the detailed information on ABusinessFranchise website is written to cover all of the main business areas you will come into contact with as you locate, set-up and run your new franchise business.
From raising the funds to buy your franchise to how you can recruit the right staff, ABusinessFranchise is a superb guide to every aspect of small business in the context of a franchise operation. Other business resources are written to cover generic businesses. This means that the specific questions you have about franchise businesses are often not answered or overlooked. The ABusinessFranchise website focuses solely on the franchise business.
You can be confident that the information on each page of the ABusinessFranchise website is accurate, timely and above all practical.

Related Articles in the 'Site Information' Category...