How I Franchised My Business: A Case Study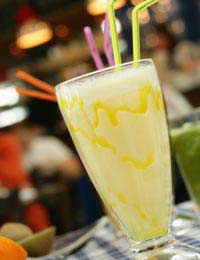 An increasing number of business owners are considering franchising as an option for expansion. Franchising can be a cost- and labour-effective way of spreading the reach of a business.
But setting up a franchise can be a daunting and time-consuming task. We spoke to Tom, the owner of a small chain of milkshake bars in the South of England, to find out about his experiences in the field.
Considering Suitability
The owner's first priority was to determine whether or not the business was suitable for franchising. "I took some advice from my solicitor, and also from the British Franchise Association. They told me that my business was a viable franchise prospect.
"I sell milkshakes, and we have about a dozen of our own speciality recipes, so we have something specific for franchisees to deal with."
Building a Plan
Having decided that franchising was the way forward, Tom began to formulate a plan with his accountant and solicitor.
"We needed to show potential franchisees that the business has real growth potential. I obviously wouldn't want to put my money into something that I wasn't sure was going to generate a profit, so we had to put together a compelling case for investing."
Tom took his trading figures from the past two years and extrapolated them over the coming three years, factoring in growth over that period.
"From those figures we were able to work out a rough return over five years for potential franchisees, and we found that it was pretty favourable in comparison with other businesses in the field. We also spent about six months deconstructing our business, and working out exactly what it is that franchisees need to know and have – recipes, equipment, uniforms, and so on. Then we packaged these all up ready to give to franchisees."
Finding Franchisees
Finding people willing to invest their money in the business was Tom's next step. "I knew this would be a difficult process," he said, "but in the event it turned out we were looking for franchisees at exactly the right time."
Tom was looking for franchisees just as the recession was ending. The economic climate actually worked in his favour. "Lots of the potential franchisees we talked to said they wanted to start their own business, but they didn't want to start from the ground up in the middle of a recession. So, franchising seemed like a good option.
"We advertised in various local publications, as well as on about half a dozen online franchise directories. We were pretty surprised with the number of responses we received. Within two months we had taken meetings with fifteen potential franchisees."
Next Steps
Tom realises that his relationship with the franchisees does not end when they invest. Instead, his firm has recruited new staff members to deal with franchisees on a daily basis.
"Our business is now pretty much defined by our franchisees, so we work hard to maintain a good relationship with them. They know that they can contact us if they need help or advice, and we give regular updates on new products and recipes."
Tom's milkshake business now has four outlets across Surrey, and he is looking to expand further. "We are constantly on the lookout for new franchisees. Franchising really was the best decision our business has ever made."
You might also like...