Employee Dismissal: Quick Start Guide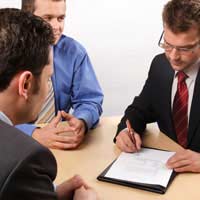 One of the consequences of becoming an employer is that you may, at some point, have to dismiss an employee. This is a difficult process that is full of potential legal potholes.
Employees have important legal rights, and these must be respected at every turn. If you wish to dismiss an employee you generally need to have a very good reason for doing so – and you must carry out the dismissal in a reasonable way.
What is Fair Dismissal?
Establishing a fair reason is one of the most important steps towards dismissing someone legally. You must have a fair reason for dismissing an employee if you are to act within the law.
There is a range of potentially fair reasons for dismissal. These include: redundancy; a loss or lack of capability; unacceptable conduct; and statutory reasons, for example the loss by a driver of their driving license.
How do I 'Act Reasonably'?
In addition to having established a fair reason for dismissal, you must also act reasonably. Reasonable action has not been defined in law, so we have to look back at previous tribunal cases to determine what is normally deemed to be reasonable.
Tribunals will consider a number of factors, including: whether you had reasonable grounds to believe that you were dismissing the employee fairly; whether you had given the employee the opportunity to appeal or put their case; whether you had discussed the problem with the employee; and whether you had investigated the situation sufficiently before dismissing.
Building Procedures
Businesses are legally obliged to have a written set of disciplinary procedures. These must be made available to every employee from the time that they start working for you.
Businesses have a certain amount of freedom when it comes to building their dismissal and disciplinary procedures. It is vital, however, that they comply with the ACAS code of practice. This document sets out what provisions should be made during the disciplinary process, the rights of employees, and some of the situations in which dismissal may be deemed fair or unfair. It also stresses the importance of consistency; that is, the importance of all employees being treated in the same way.
The code of practice is available from the ACAS website. If your disciplinary procedures do not comply with the code of practice, awards made against you at tribunal can be increased by as much as 25 per cent.
What if a Client Wants me to Sack Someone?
It is not uncommon for a situation to arise in which you are pressured by a client to sack an employee. This is a particularly frequent occurrence in business-to-business professions.
It is important to understand that the fairness of cases such as this can only be determined by an employment tribunal. It is worth noting that you will probably not get very far at tribunal unless you can show that you fulfilled the fair dismissal criteria in sacking your employee.
Employee dismissal is a difficult field, and one that can have disastrous effects if poorly navigated. You should therefore seek legal advice if you are in any doubt.
You might also like...