What Are the Distance Selling Regulations?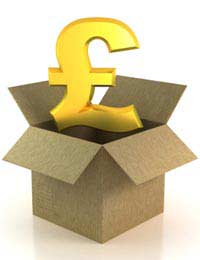 The Distance Selling Regulations have been in the news recently. This set of rules, which seem to be often deemed too obscure for retailers to worry about, have been the subject of a BBC investigation which found that large retailers are failing to abide by their legal responsibilities.
If your franchise involves the sale of goods or services 'at a distance', you are obliged to follow the Distance Selling Regulations. Failure to do so could result in legal action.
Who do the Regulations Affect?
The Distance Selling Regulations (DSRs) present an important set of obligations for any firm involved in selling at a distance. The most common examples of this are businesses that sell via mail order, over the internet, or over the phone.
The DSRs affect every business that sells goods or services in this way. You will have to abide by the Regulations if these sales constitute the entirety of your business activities, or if they only form a part – for example if your business is a bricks-and-mortar retailer that runs a mail order wing on the side.
What Does the Law Say?
The DSRs are designed to offer protection to customers that make distance purchases. They impose a series of important obligations on businesses.
Perhaps the most important of these is the requirement for firms to honour more generous cancellation rights for consumers. Businesses must accept cancellations for a longer period after sale than would be the case if the item in question had been bought in a physical shop.
Cancellation periods depend on the point at which the retailer provides so-called 'durable information'. This includes the retailer's full geographical address, as well as guarantee and refund details. This information must be provided in 'durable' form after a purchase has been made – for example on paper.
Broadly speaking, the consumer can cancel up to seven days after the durable information has been provided. Retailers are obliged to provide this information within three months of the sale of goods. If they fail to do so, the consumer can cancel at any point up to three months and seven days after the delivery of goods.
The DSRs also impose strict rules on shipping costs. Primarily, retailers may not charge consumers for the cost of insuring items, as they are deemed to be under the legal ownership of the retailer until they are delivered. Furthermore, when goods are promptly returned, the retailer must refund the delivery charges.
What if I Don't Comply?
The Distance Selling Regulations are enforced by the Office of Fair Trading, and by local Trading Standards Authorities. If you fail to comply, you risk an investigation by one of these bodies. You may also be subject to action in the small claims court by consumers who believe that they have not been granted their rights.
The financial consequences of failing to comply can be severe. As such, it is vital that you abide by the Distance Selling Regulations. If you are in any doubt about your obligations, make sure that you seek legal advice.
A BUSINESS FRANCHISE IS FOR SALE.
This website is for sale [more info].
You might also like...